X
Form a peace brigade (A Visionary Society Quest)
Let's form a Peace Brigade for any conflict, in which participants take a pledge for understanding opposing sides, with the goal of establishing genuine communication and acting at the root level of a conflict.
Can AI improve society? (A Visionary Society Quest)
What are the advantages and risks of artificial intelligence? How will it affect or endanger our humanity?
Find the root of homelessness (A Visionary Society Quest)
Homelessness is a result of who we are. It signifies something about our own character. If we want to resolve it, this is where we have to go.
Celebration of the Good (A Visionary Society Quest)
sa sofa sdf asdfsdsa sofa sdf asdfsdsa sofa sdf asdfsdsa sofa sdf asdfsdsa sofa sdf asdfsdsa sofa sdf asdfsdsa sofa sdf asdfsdsa sofa sdf asdfsd
What is your path in life? (A Visionary Society Quest)
What can you do with your life that is of great importance? Everyone needs a cause, and a good one. What is yours?
Just doing your job is lamentable (A Visionary Society Quest)
Yes, we need to work for money. But just working at a job is pitiful. It's how thought is suppressed, sensitivity is diminished, lives are wasted. To be truly productive and creative we need to work for the good.
Create a new Valentine's Day (A Visionary Society Quest)
Stand up for and share the possibility of another ideal.

Opportunity: Become a Guide for this project.
Disabled (A Visionary Society Quest)
Women (A Visionary Society Quest)
Refugees (A Visionary Society Quest)
Since attaining its independence in 1961, Tanzania has historically been a steady and nonviolent nation. However, Tanzania's stability has led it to become a sanctuary for refugees fleeing neighboring conflict-ridden countries. Despite the challenge of hosting so many refugees, Tanzania's borders remain open and welcoming. Here are 10 facts about refugees in Tanzania:

There are currently about 290,000 refugees in Tanzania, with the majority coming from Burundi and the remainder from the Democratic Republic of the Congo.
An average of 700 refugees continues to arrive daily, straining the resources of the already overcrowded refugee camps.
Food (A Visionary Society Quest)
Tanzania has experienced steady economic growth in recent years. However, 27 percent of the population of Tanzania still live below the poverty line and an additional 8 percent live in extreme poverty.

A significant share of the population remains malnourished, with high stunting (impaired growth due to undernutrition) and increasing rates of overweight, obesity and vitamin and mineral deficiency. An estimated 20 percent of families are unable to afford a diet with sufficient calories, while 59 percent cannot afford a nutritious diet.
Education (A Visionary Society Quest)
Free and accessible education is considered a human right in Tanzania. However, enrolment of primary school-aged children has been dropping. But only about 76% of Tanzanians are literate. Almost 70 per cent of children aged 14–17 years are not enrolled in secondary education.

School-going children often do not achieve foundational learning outcomes such as literacy, numeracy and life skills, which determine future performance. Girls, the poorest children, children with disabilities and children living in underserved communities are most vulnerable to dropping out of school or never going to school.
Health care (A Visionary Society Quest)
Youth (A Visionary Society Quest)
asdf asdf asdf
What is your calling? (A Visionary Society Quest)
What can you do with your life that is of real significance? Everyone needs a cause. What is yours?
Is true friendship possible? (A Visionary Society Quest)
The way we have been trained to think of relationships is static, limited, fatal. We never reach the core, and therefore we remain isolated.
What is our moral condition? (A Visionary Society Quest)
What are the guiding principles of modern society? How can we respond to dehumanization, bureaucracy and callousness in government, business and daily life?
What is real peace? (A Visionary Society Quest)
What is real peace? It's more than the cessation of fighting. Profound Peace means living in a way that the other person is as important as you.
What is your calling? (A Visionary Society Quest)
What can you do with your life that is of great importance? Everyone needs a cause, and a good one. What is yours?
What is Visionary money? (A Visionary Society Quest)
Money is magic. It's a lucky charm, a talisman, a nomadic object. What can we do with it? Achieve personal happiness? Or can we go all the way?
Is true friendship possible? (A Visionary Society Quest)
The way we have been trained to think of relationships is static, limited, fatal. We never reach the core, and therefore we remain isolated.
Ask soldiers to be thoughtful (A Visionary Society Quest)
There is always a place for the intelligence and conscience of the individual — even for soldiers, who are required to obey the command structure. How can we engage soldiers in transforming the conflict situation in which they are immersed?
Real peace in Israel and Palestine (A Visionary Society Quest)
Israel is the focal point of humanity, the truth syrum. It demonstrates what we really are, who we are underneath civility, customs and laws.

Enhance 400 Cambodians' lives through Education (A Visionary Society Quest)
Salariin Kampuchea runs a school of English, Chinese, Computing, & Life Skills classes in Siem Reap, one of the poorest provinces of Cambodia. Children from rural areas don't receive a proper education and usually drop out of school very early to join their families in the fields. Our goal is to offer them a chance to better their own and their families' lives. The project will educate 400 children giving them the opportunity to obtain a good job or continue their education through University.
Help Rural Cambodians Escape Hunger and Poverty (A Visionary Society Quest)
Trailblazer Foundation, a community development NGO, is working in Siem Reap province; one of the poorest regions of Cambodia. Through our Food Security and Economic Development programs, we focus on improving the quality and quantity of food our rural partners eat, thereby reducing the villagers' hunger and poverty. We provide wells, agriculture trainings, help establish Farmer Community Groups and start-up chicken farms. Success for us is when a rural village no longer needs our services.
Improve Health with Clean Water in Rural Cambodia (A Visionary Society Quest)
Trailblazer's mission is to improve health, food security, education and economic development in Cambodia's Siem Reap Province. Our first priority is the health of our partner villages. It all starts with water. Our health program focuses on providing water filters, wells and latrines to poor rural families. This year, we aim to construct and distribute 400 water filters; drill 75 wells; and construct 100 latrines. In addition we train on proper filter and well maintenance as well as hygiene.
Empowering Cambodian Girls with Health Education (A Visionary Society Quest)
PROJECT G, as in G for Girls!! We are focused on bringing health education and sustainable menstrual solutions to girls in rural Cambodia. Without basic hygiene education and sanitation, rural girls often miss many days of school ultimately dropping out. Partnering with Days for Girls, we provide safe, beautiful, long-lasting washable menstrual Kits along with our important health education. Our Kits are sewn locally in our sewing workshop in Siem Reap providing employment to local women
Provide women and girls education in Cambodia (A Visionary Society Quest)
Access to information and knowledge is the most effective method of self-empowerment. This is why Women's Resource Center provides free emotional support, referral services and informal education to women and girls in Siem Reap province, Cambodia. Our workshops on topics such as women's health, women's rights, domestic violence, positive parenting and financial literacy help women gain the skills and confidence they need to change their lives for the better.
School 135 poor Cambodian children to prosperity (A Visionary Society Quest)
Two schools for vulnerable, disadvantaged children from poor families that have operated for 10 years in Phnom Penh and Siem Reap, Cambodia need donors. Administered by a registered NGO of 25 years, Salvation Centre Cambodia (SCC), the schools teach English, Maths, Agriculture, Music to 135 students for free. Without these schools, the children will have reduced opportunities to pursue further education, get well-paid jobs and help lift their families, communities and country out of poverty.
Help 10 young women in Zanzibar learn English (A Visionary Society Quest)
We have 10 friends in Zanzibar that would like to learn English. We work in local shops for minimum wage and believe that we can improve our situation if we knew English. $800 would be enough for all of us to study in a local school for adults for six months. After that, we'll form a study circle to keep studying on our own...
Visit Zanzibar! (A Visionary Society Quest)
Affordable reality tours from Visionary Society core members. Not your standard tourism, this is a way to find out what life is really like in Zanzibar....


A second chance for teenage mothers in Tanzania (A Visionary Society Quest)
Until November 2021, teenage mothers were banned from continuing their education in public schools, and even now there are few public schools that meet their needs. We are setting up a new inclusive and stigma free learning center in Tabora, Tanzania to help these girls regain their education goals and eventually access higher education, vocational and other technical training. Such Alternative Education Pathways (AEPs) are a proven model of enabling teenage mothers to continue an education.
Post Secondary Education for Girls in Tanzania (A Visionary Society Quest)
Girls Education International is partnering with Project Wezesha, a local NGO, to ensure that young women in Tanzania have access to the education, support, and skills necessary to achieve their dreams and become whatever they desire. In this program, we support young women in their pursuit of education by providing scholarships to those seeking university and vocational training and covering the fees associated with their high school education.
Donate for lifesaving projects in Mwanza Tanzania (A Visionary Society Quest)
Tanzania Rural Health Movement runs three lifesaving projects targeting to provide immediate healthcare services to the underserved population in urban-rural Mwanza, Tanzania. Among them is the Street Medicine Project which supports the street connected children and elderly people to access medical care services including mental health to the children/elderly people on transit to safe homes at the medical dispensary under Tanzania Rural Health Movement
Support Women's WONDER Hubs in Tanzania (A Visionary Society Quest)
The WONDER Hub initiative is part of the Women's EARTH Project which provides One Health training to rural women in Tanzania. One Health is an approach that recognizes the link between human, animal, and ecosystem health and is critical to restoring balance between humans and nature. The WONDER Hub network will enable women across Tanzania's Southern Highlands to collaborate on regenerative solutions to strengthen species-wide health, climate resilience, and biodiversity protection.
Help 200 youth in sustainable agriculture Tanzania (A Visionary Society Quest)
Help Networking for Society Development Organization to implement the project of solving among of the main challenges facing youth in Tanzania which is unemployment caused by population increase hence accumulation of skilled and unskilled youth. Project aims at increasing opportunities for youth access to implement self employment based on profit making through cultivation of high value crops by using irrigation technology and equipping 200 youth on moneymaker pumps to increase employment
Educate Girls in Tanzania (A Visionary Society Quest)
Creating the education infrastructure needed to make a meaningful difference in the lives of young girls requires a multi prong approach with efforts lasting years, if not decades. Our first priority will be to support girls in Tanzania by providing them with much needed resources to acquire quality education from primary up to university levels. We shall focus on less-privileged girls, especially those in rural areas as they face the greatest challenge in acquiring any form of education.
Startup toolkit for graduates with disabilities (A Visionary Society Quest)
In Tanzania, there are still stigma and discrimination practices in the community regarding employing people with disabilities, and this has made it a challenge for graduates with disabilities to access decent jobs. The option remaining is to enhance self-employment for the youth with disabilities who have acquired technical skills. This project will be providing start-up tools and life skills training that will enhance the graduate to establish his/her business
Reconciliation of Refugees from Exile (A Visionary Society Quest)
The 2020 post election period in Burundi opened an opportunity for those who fled the country in 2015 crisis to return to Burundi. Two convoys from Mahama Refugee's Camp in Rwanda returned back to Burundi on September 7, 2020. Those coming from Tanzania never ceased to return back during the election period. Those living in RD Congo claimed to come back to. Through workshops and dialogues, this project will bring reconciliation between returnees and those who stayed in their home communities.
A Vibrant Space for Arts to Thrive in Tanzania (A Visionary Society Quest)
Nafasi Art Space is Tanzania's most vibrant & vital independent art space, providing artist studios and mentorship, trainings for young artists, curators and arts managers, and creating platforms for artists to reach the public. The goal of Nafasi is to protect & strengthen cultural rights, such as freedom of expression and equitable access to cultural experiences. Thanks to you, we raised nearly $24,000 in 2020-22 to survive difficult times. We're now extending our goal to reach new heights!
Take 2 Minutes to calculate your carbon footprint (A Visionary Society Quest)
Solving climate change requires reducing carbon emissions. When you offset your footprint, you neutralize your emissions by protecting forests that absorb carbon from the atmosphere.
It's easy to determine your carbon footprint, and how it compares to others.
Take 2 minutes and head over
this site
Literacy and learning in a Dar es Salaam slum (A Visionary Society Quest)
Education in Haiti is highly valued, and yet the literacy rate in Haiti is only 60%. Many adults would love to have the opportunity for learning, both the basics and learning about society and life.
We will begin with basic literacy, offered to small groups of adult women with little or no reading ability. We will continue with lessons on Haitian history, basic health care precautions, and resources for further learning and vocational training.
Be my friend in Dar es Salaam! (A Visionary Society Quest)
I've had a hard life here in the slum of Cite Soleil, but for the most part I can take care of myself. What I want is a friend — someone who cares about my real situation and wants to learn and exchange letters and videos! I could also use some help in some other areas – Look at the other Invitations on my profile page for that.
Digital storytelling in Port-au-Prince (A Visionary Society Quest)
We will create a 6 - 10 minute video to tell a story about important events in our lives, Videos may include drawings, photos, and songs.
Free and low-cost spay/neuter (A Visionary Society Quest)
Improve the welfare and reduce the population of feral and stray cats through spay/neuter programs and education.
Feral, stray and pet cats.. Vaccines. Healthier cats. Save money.
Running team can take shelter dogs on runs (A Visionary Society Quest)
Members of the St. Joseph High School cross-country team in California invited more than a dozen shelter dogs to accompany them on their morning run this week. I am not sure who was more excited and having the most fun ... the dogs or the kids," coach Luis Escobar said. "Either way, it was a great time and I am sure we will do it again sometime soon."
Help the elderly continue to live in their homes (A Visionary Society Quest)
90% of elders would prefer to age at home, but the resources just aren't there. As we get older our social group tends to get smaller. Neighbors help neighbors stay neighbors.

Develop any idea you like. Meet once a month to share stories. Read plays. Eat together. Weekly woman or men's coffee. Walking groups of various kinds. A monthly salon to discuss relevant issues. Trips to museums, etc.
Support the homeless in creating their own center for self-improvement (A Visionary Society Quest)
Help create a center that can serve as a shelter, meeting space, and a base for a series of activities and projects. Members of the Association (all of whom are homeless) design their own hygiene projects, food collection and cooking programs, and other basic service activities.
Connect people to the social services they need 24/7 (A Visionary Society Quest)
A computer application to find social services for homeless people. "Chalmers," a web-based app designed by tech non-profit Ample Labs with the help of people experiencing homelessness, uses artificial intelligence to instantly connect people to the social services they need 24/7.
Support Anti-Corruption Grassroots Work (A Visionary Society Quest)
Support local and international grassroots anti-corruption efforts, led by a small group of Port-au-Prince residents.
Support an orphanage in Dar es Salaam Tanzania (A Visionary Society Quest)
The Tysea Orphanage in Port-au-Prince, Haiti is a small house with 34 children. Because of the virus and the overall situation in Haiti we are not able to feed them or provide basic necessities. The children are very poor. They eat little. We cannot let these children go back on the street.
Fight homelessness and social exclusion by building a solidarity network (A Visionary Society Quest)
Fight social exclusion by building a solidarity network between small business owners, neighbors and homeless people that recreates social ties at a micro level. Small local business owners (restaurants, hairdressers, opticians, etc.) who are able to easily provide during the day simple services that improve living conditions of homeless people, such as access to restrooms, a phone call or a glass of water. All neighbors of a district - whereas they are homeless or not - contribute to reinforce social ties by exchanging simple services that change lives.
Visionary learning center and community hub (A Visionary Society Quest)
Let's create a new kind of learning center that is open to everyone. The conventional style of education is narrow and shallow, based on passing down knowledge of authority figures. It is learning for information, for distraction, or to earn money or get a job.
Community-wide podcasting/radio program for poignant awareness and action (A Visionary Society Quest)
Let's tell stories about matters of importance and create a new network of creators, listeners – and social action.

There are so many important untold stories to tell! Stories about important situation, places, events and people that we normally hear little if anything about. Stories that – if brought together and publicized – could galvanize the community in deeper understanding and creative action. Let's use new inexpensive, accessible technology for old-fashioned heart-to-heart communication!
Let's create a vision for the city together (A Visionary Society Quest)
Can you imagine the future of this city?
The future is approaching fast and we need to be ready for it!
The way we live will change. The way we work will change. The way we move will change. And: the way we treat the environment has to change.
But: change has to happen in a local way – maintaining the cities unique identity. There are a lot of different choices to be made. That's why we need a future Vision for this place and want you to be part of it!
Restaurant Day: A day on which anyone can open a restaurant (A Visionary Society Quest)
Restaurant Day – Fostering Cross-cultural Gatherings Through Shared Meals. The idea is to bring people together and foster cross cultural interaction, have fun, share new food experiences and enjoy our common living environments together. Pop-up restaurants can be opened and local food carnivals can happen anytime and anywhere.
Share your home to solve two problems: Loneliness and practical help (A Visionary Society Quest)
Loneliness and limited affordable housing are two problems with a common solution: homesharing.
A program that matches householders in need with people who are willing to lend a hand – perhaps with cooking, cleaning and doing the food shopping – in return for accommodation.
Give tricycle rides to the elderly (A Visionary Society Quest)
The elderly have a right to wind in their hair, the right to experience the city and nature close up from the bicycle and by giving them an opportunity to tell their story in the environment where they have lived their lives.
Art installations for reducing anonymity (A Visionary Society Quest)
The Emotional Baggage Drop installation mimicked a luggage drop. Instead of collecting luggage, however, the private booth—which had design parallels to a church confessional— allowed people to share their emotional "baggage" with a stranger.
Support Beyond Borders in ending child slavery (A Visionary Society Quest)
To create the kind of social change needed to end child slavery permanently in Haiti, we're addressing the conditions that perpetuate this system – extreme poverty and social acceptance of child slavery. Our goal is to help people to change their attitudes and beliefs about restavèk, and to take action in their communities to stop it.
Install a water purification system in a village near Dar es Salaam Tanzania (A Visionary Society Quest)
The neighborhood of Fequier in Cite Soleil has poor access to safe water. We would like to install a bio-sand filter provided by the organization Clean Water for Haiti.
Help me ask police officers to be thoughtful (A Visionary Society Quest)
Let's make Salem the first community to forge a partnership with police and citizens for real thoughtfulness. We don't have to go along with the growing coarsening and aggression in society. Show your support by visiting the pledge and voting on each Challenge!
"Participatory defense" - Families & communities participate in criminal defense (A Visionary Society Quest)
Families and communities most impacted by mass incarceration in the United States can effectively participate in the criminal defense process and transform the landscape of power in the court system.

It starts with a fundamentally new relationship between public defenders and their client communities. It gives citizens facing charges a stake in their justice system and provide pathways for them to make it work better. Ordinary citizens become the changemakers that shift case outcomes and then transform the agents and institutions of the courts themselves.
Reframe sports to promote empathy (A Visionary Society Quest)
Reframe the rules in which sports are played to promote empathy, team-work, inclusion and leadership in young people and adults, in a way that appeals to everyone playing soccer – from professional soccer players to children with a wide range of talents, in every context. Improve the rules of sports to reinterpret the rules of the world.
Mini-library, museum and café – and plenty of cats (A Visionary Society Quest)
Create a synthesis of a tiny library, museum and cafe, and put it in a mall, big box store, or any commercial or residential street. Librarians select their favorite books. Museums loan special works of art. High quality coffee, tea and other drinks are available.
For simplicity much of the operations may be self-service. Only one person (volunteer or paid) is needed to run the place (we also need a new name for a place that is a synthesis of a business and service). And don't forget the cats!
Cooperative café, bookstore and/or thrift store – with a Cause (A Visionary Society Quest)
Bookstores and thrift stores are natural places to create a cooperative, because they may be able to get most of their stock at no cost. Many people are happy to give away used books and clothes for a good cause. If a café is established at the same location, and profits and resources are used for a social purpose, this could be a wonderful local meeting place.
Art in every home (and business) (A Visionary Society Quest)
Art, creativity and beauty is a natural part of everyone's life. We need to expand our concept of art, the way it is used and the way it is available to the population. Should original art be available only to the wealthy? We need to make it less expensive and more freely available. To begin, let's put one piece of art in every home!
Media for Deep News (Radio and more) (A Visionary Society Quest)
We need new forums for stories that are normally not presented, because they do not fit into the standard narrative. There are countless unrecognized and unheard voices in a region, people who have struggled against the conventional way of thinking and acting, and have discovered their own authentic voice.
Change the paradigm of old age (A Visionary Society Quest)
Put the elderly at the center of attention as protagonists as much as beneficiaries. Transform institutions of care into cultural and community centers of creative expression and growth. Find new roles in society that only the elderly can play. Identify the competencies, abilities and skills people have developed during their lives and adapt them to the challenges faced as they age. Form an ecosystem of different stakeholders engaged in building an environment favorable to the elderly.
Is a more beautiful culture possible? (A Visionary Society Quest)
The purpose of Beautiful Books is to promote and celebrate beautiful art. We want to remind each other that culture can lift and inspire, inform and transform. Goodness, beauty and truth exist. Let's join together to rediscover what this is. 
Food cooperatives & Community markets (A Visionary Society Quest)
We can restore local control of the industrial, corporate food system. In food cooperatives food is selected from local farmers, producers and artisans. It honors the environment, restores the local economy, and nourishes yourself and your family. Food cooperatives offer natural foods, practice social responsibility, and decisions are made by its members.
Clean back country land with help of homeless people (A Visionary Society Quest)
As a person who regularly uses Salem's off-road trails, I envision a program that would rid Oregon's sensitive back country land of garbage, while creating jobs that are filled in part by people who have been homeless.
Class on Vegetarianism Culminating in Action (A Visionary Society Quest)
Create and offer a one month class meeting weekly examining vegetarianism from the perspective of health, environment, ethics and treatment of animals. During this class all students will stop eating meat and/or dairy products. Our goal should be to form and initiate a Challenge and a Request.
Project (A Visionary Society Quest)
Art and Play at Bus Stops (A Visionary Society Quest)
Create a space for art, reflection and play at any and every Anchorage bus stop. Reach out to local artists and anyone with a creative inclination or new idea and install them at our bus stops.

Let's use the pent-up creative energy of our community to transform boring, purely utilitarian places!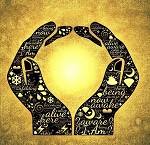 Help get this Quest started in your community. Supporting helps build the critical mass for change. Critical mass means that we are building awareness, that we can be effective in taking action. Supporting a Quest, in any area, is becoming – starting to become – Visionary citizen. Interested in attending a Visionary Society meeting on this topic? What we'll do at the meeting:

You may deactivate your Support at any time.