News of the Real
Feeding homeless under Marion Street Bridge now illegal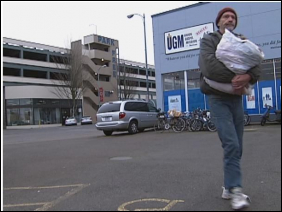 Officials with the city of Salem have stopped issuing permits that allow volunteers to feed homeless people under the Marion Street bridge in Salem. The city also banned the area as a homeless camping site, saying that the area has become dangerous and dirty and that crime and trash have plagued the area. 
Political position 1
Praising the city's move, Salem's local newspaper The Statesman Journal, thanked city officials for taking the steps to clear out the Marion Bridge area, saying, "So we're relieved the city of Salem tried something different Tuesday when it cleared out a makeshift homeless camp of tents that had sprung up around the support beams of the Marion Street Bridge downtown."
Political position 2
The city has agreed to offer social service providers to members of the homeless camp under the bridge, but services are insufficient. For example, Salem's Union Gospel Mission currently provides help to men only. There is not a single facility in Salem that offers homeless women a safe place to spend the night. Also, the city requires temperatures to drop to dangerously low numbers before the city will allow warming shelters to open.
News of the real
All people have the right and responsibility to exercise their own will, independence, courage, time and money to help others. Criminalizing this most basic human function – compassion – is a striking form of dehumanization
Find out for YOURSELF at the
Homelessness Topic.

by Tim King
Splendid Place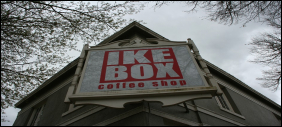 The Ike Box is a wonderful café in a historic building, with comfortable seating, good drinks – and a mission way beyond coffee.
It is a mission that helps people who are falling through the cracks. Behind the counter you will find young people engaged in the Ike Quest to live with "intentionality, intelligence, and spirit."
In the words of the founders, Mark and Tiffany Bulgin, "We believe that there are ways to inspire the under-inspired young person, and that this is the way to break the cycle of faltering family resulting in faltering youth, resulting in faltering family…So rather than write off these apparently shiftless youth as lost causes, we choose to invest."
The Ike Quest includes programs for shelter and transition housing, viable education alternatives, and training and experience in vital life skills. Their mission is to, "help divested young people build capacity to rise to the challenges of life." 

More at visionarynews.org
by Tim King
Buinsess Type: Cafe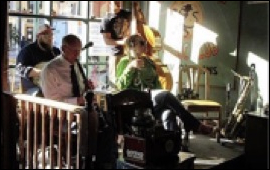 The great majority of music played in both large and small retail businesses throughout Salem is created by national artists and distributed by corporations. You might expect something different in our popular, hip cafes, which are some of our only remaining quasi-public spaces. But all of the cafes we visited play music that is produced, paid for and distributed by multinational corporations.
It's the contemporary music that people all know, and it contributes to a culture of uniformity and apathy. It is desensitizing. Commercial music is typically used to manipulate the feelings and thoughts of customers. It stops conversation and makes it hard to reflect.
We talked to managers and baristas at many Salem coffee houses about where their music comes from, and if they would consider using local music instead. All gave an enthusiastic, favorable response. It makes a lot of sense. Salem musicians would be promoted and become more well-known, their music would reach out and entertain people. And it would be far more interesting for café patrons.
One barista at the Break Point Cafe says it would "be awesome to have local music playing all the time." A manager from Venti's Cafe says the idea is interesting but replied, "We use Spotify for music and it is working out really well for us."
Salem is full of local music talent. Generations of music have been produced in Salem, Oregon and the surrounding areas. Some bands perform professionally. Others play music simply because they enjoy writing and performing. But local bands have been neglected and have been ripped off.

APPEAL: Help create a playlist of local artists. We will present this to local café managers.
by Tim King
News of the Real
Media Reports Murder by Security Guard Without Addressing Core Problem
Conventional news:
A grief-stricken Salem family is suing a former security guard for the shooting death of their 25-year-old son. On July 22, 2017, Jose Francisco Moreno Jr. was shot to death by 35-year old Gregory Capwell, a security guard with a history of dangerous and aggressive behavior. Jose Moreno was with two friends heading in a Denny's restaurant when they were approached by Capwell, who told them they were trespassing. Moreno called Capwell a "rental cop." Capwell escalated the situation to the point of shooting Moreno twice in the chest, killing him. Capwell was convicted of murder.
Underlying news
Why was this security guard permitted to be in a position of authority, although he had a history of acting aggressively? The Statesman Journal newspaper wrote that Capwell had "a decade-long history of using excessive force." How could a security guard go ten years without being reigned in?
But lack of proper oversight of the security guard is just another link in the chain of violent events that led to Jose Moreno's death. Why is it that Capwell had such a violent temperament to begin with? And why have security guards become so prevalent – in public libraries, government buildings and even restaurants?
Whenever there is a violent crime in our community we should not be content to condemn the culprit. We should immediately engage in a process of self-reflection. How did our society and ourselves become so unaware, so miserable, and so destructive? What is it about own own lives – our work, our leisure, and our state of mind – has made this possible?
Original article
by Tim King
Buinsess Type: Big box store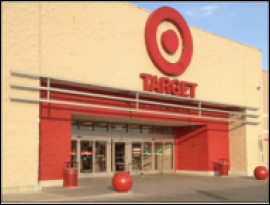 Big box stores are a testament to the wealth of America, where you can seemingly get anything you want. Not quite. If you simply need a place to park at night when the vast parking lots are entirely empty, you will find that there is a dark side to all this prosperity.


Every night, growing numbers of homeless people in Salem search for safe places to stay overnight. For many years Wal-Mart allowed motor homes to park overnight in the store's parking lots. Those rules have changed, and now it is completely illegal to remain in any Wal-Mart parking lot. Other big box stores, including Salem's Home Depot, also have rules against overnight parking. However, a representative of that store told us about a loophole. They don't enforce the rule in the evening, and in the early morning they ask people to leave, rather than calling the police, saying, "If they don't leave, then we eventually will call the police, but we try to avoid it."


Because of gentrification, many are priced out of their homes, but they may still want to remain in the city they are from. This problem is much worse than it was 30 or 40 years ago.


A series of rulings passed September 4th, 2018 in the 9th Circuit Court have legalized camping outdoors, and that includes sleeping in cars. The story began in Venice, Ca. A 2006 ruling determined that the individuals had a legal right to sleep in their cars on a public street. The matter was revisited in 2018 and the judges affirmed a homeless person's right to sleep outdoors. "The panel held that the Cruel and Unusual Punishments Clause of the Eighth Amendment precluded the enforcement of a statute prohibiting sleeping outside against homeless individuals with no access to alternative shelter. The panel held that, as long as there is no option of sleeping indoors, the government cannot criminalize indigent, homeless people for sleeping outdoors, on public property, on the false premise they had a choice in the matter."
by Tim King