Have you had your identity crisis yet?
Like sunrise over a dark land, suddenly a whole new landscape is illuminated...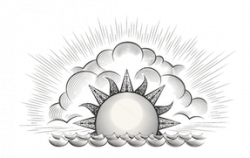 In every area of life we meet a mystery, a disjunction between the way things are now and how they should be. There is a conflict between our limited knowledge, our weak nature, our poorly formed social institutions, and our higher nature and our highest vision. This conflict is a good thing. It is an opportunity to step off the treadmill and reimagine our entire approach.
Solving the problem intellectually or through some kind of social plan will not help much. Instead, focus your attention on the intractable enigma.
Join us in entering into the mystery of this impossible, beautiful question. If you ask the question fully, with all your will, and with good will, an answer will appear – one that challenges our assumptions and reconceives our humanity.
"The question is the beginning of all thinking. In knowing how to ask the right question lies the only hope of arriving at an answer." Abraham Heschel, Man Is Not Alone 

"We never put the impossible question – we are always putting the question of what is possible. If you put an impossible question, your mind then has to find the answer in terms of the impossible – not of what is possible. It was impossible to go to the moon… If you put it with tremendous earnestness, with seriousness, with passion, you'll find out. But if you say, 'Oh, it is possible,' then you are stuck." J. Krishnamurti, The Impossible Question
How do you use your personal resources: time, interests, skills, talents, money?